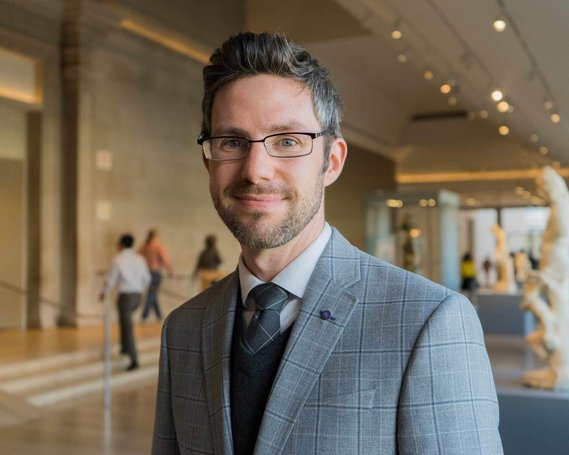 John P. Murphy is the Philip and Lynn Straus Curator of Prints and Drawings at The Frances Lehman Loeb Art Center, Vassar College.

From 2018 to 2021 he served as the Hoehn Curatorial Fellow for Prints at the University of Diego where he curated Storywork: The Prints of Marie Watt, a traveling retrospective co-organized with the Jordan Schnitzer Family Foundation. In his position as Research Associate and COSI/Mellon Fellow at the Art Institute of Chicago, Murphy curated Flesh: Ivan Albright (2018) and conducted research for Charles White: A Retrospective (2018).
Recent scholarship has appeared in Print Quarterly, Art in Print, American Communist History, and Nka: Journal of Contemporary African Art. His research has been supported with grants and fellowships from the Winterthur Museum, the Huntington Library, the Tamiment Library (NYU), and the Wolfsonian Museum. He received his PhD from Northwestern University in 2017.
&copy John P. Murphy